We hope you were able to get out and enjoy some rare February (nailed it!) sunshine while it lasted! We're comin' at you with some updates to brighten your Feb-tober days, from opportunities to help guide our marine sanctuary's management plan review, upcoming federal advocacy efforts underway, and actions you can take to help pass critical state legislation.

Stoked to send it this spring,
~ Liz Schotman, Washington Regional Manager
~ Pete Steelquist, Washington Policy Manager
Meet the Pete!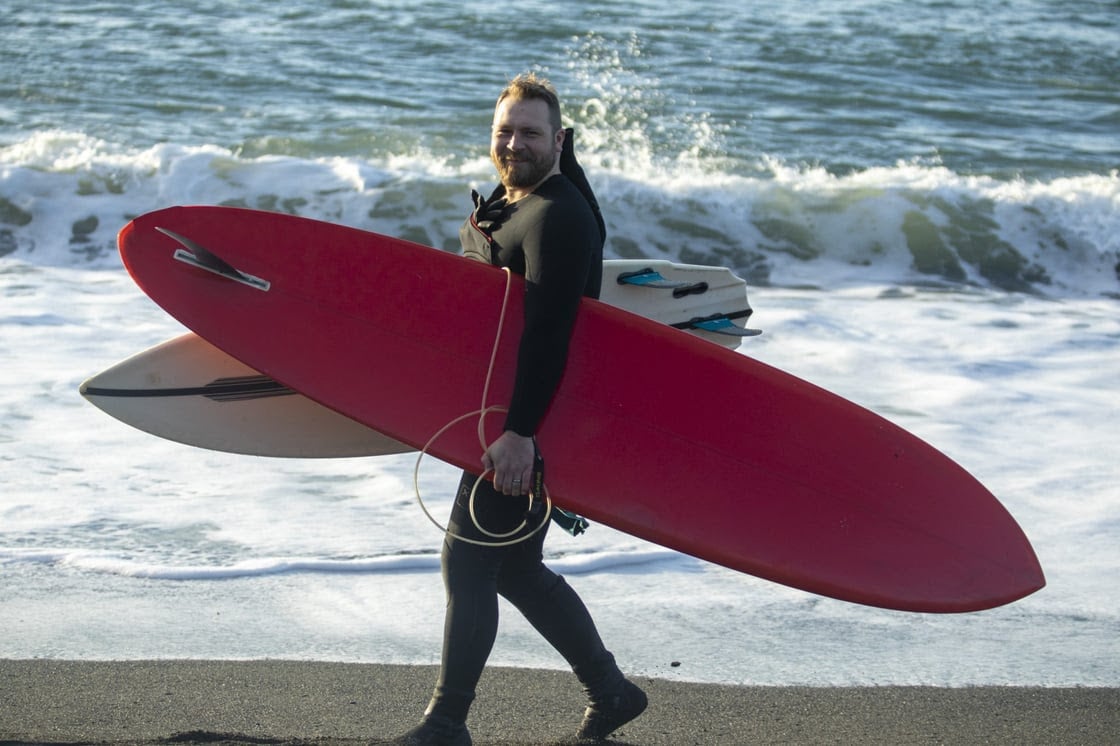 Many of you have already heard the news that we recently hired our new Washington Policy Manager, Pete Steelquist, to replace the man, the legend, Gus Gates. But who IS Pete, really? In his own words, "As a lifelong Washingtonian, surfer, and environmentalist, landing this gig is a dream come true. Having been a Surfrider member, volunteer, and EC vice chair, I know what a powerful organization we have, and I am really looking forward to continuing and building our capacity and working with all of you. Starting this role feels a lot like coming home." To learn more about what makes Pete tick, check out his blog post!
Olympic Coast National Marine Sanctuary updates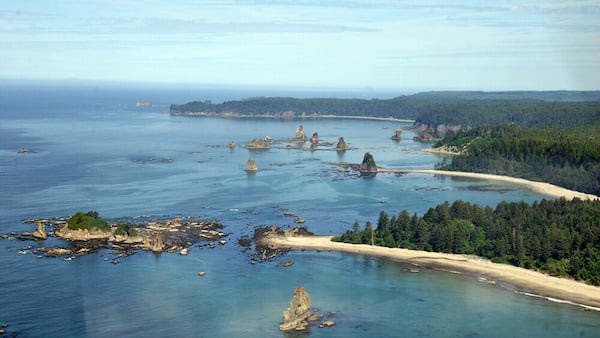 We're so fortunate to have an incredible marine sanctuary in our backyard, and the sanctuary staff has been busy! They recently overhauled their website - check it out! - and are gearing up for an update to their management plan. The current plan is from 2011, and a lot's changed since then. The revised plan will incorporate the latest research, such as the recent condition report (spoiler alert: climate change is here, and it sucks), and YOUR ideas and insights. The public scoping period begins next week, located in various communities throughout the peninsula. To find out more about opportunities to provide comments and stay informed, check out their public scoping page. Looking to get even more involved in Sanctuary efforts? Consider joining the Advisory Council, which is currently recruiting members for Research, Fishing, and Citizen-at-Large seats. Applications are due March 6th. For more info, head to the Advisory Council recruitment page.
Coastal Recreation Hill Days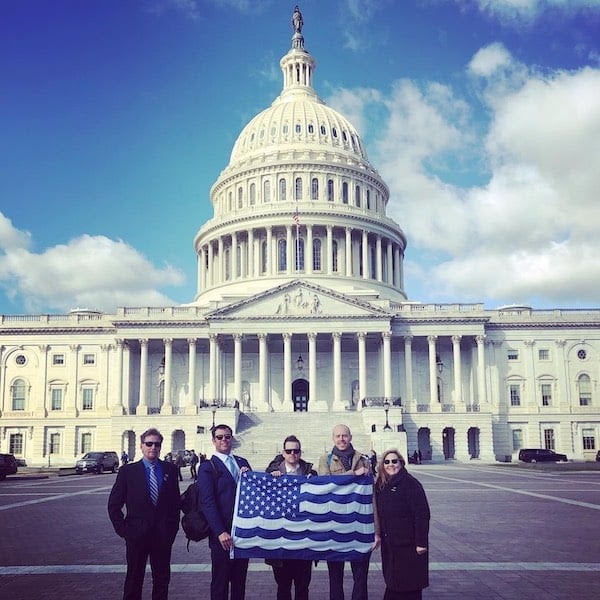 Our amazing volunteers are gearing up for our fifth annual Coastal Recreation Hill Day, the largest ocean and coastal-focused federal advocacy effort in the country! This is the first in-person Hill Days in a few years, and we couldn't be more stoked to join the hundreds of volunteers, staff, and industry representatives from dozens of chapters representing almost every coastal state, all convening in Washington D.C. to lobby on behalf of our ocean, waves, and beaches. We'll be meeting with Senators and Representatives, as well as federal agency leaders, demanding action on climate change, investment in clean water, and ending plastic pollution. To read more about our priorities, check out our blog post.
A Win for Clean Water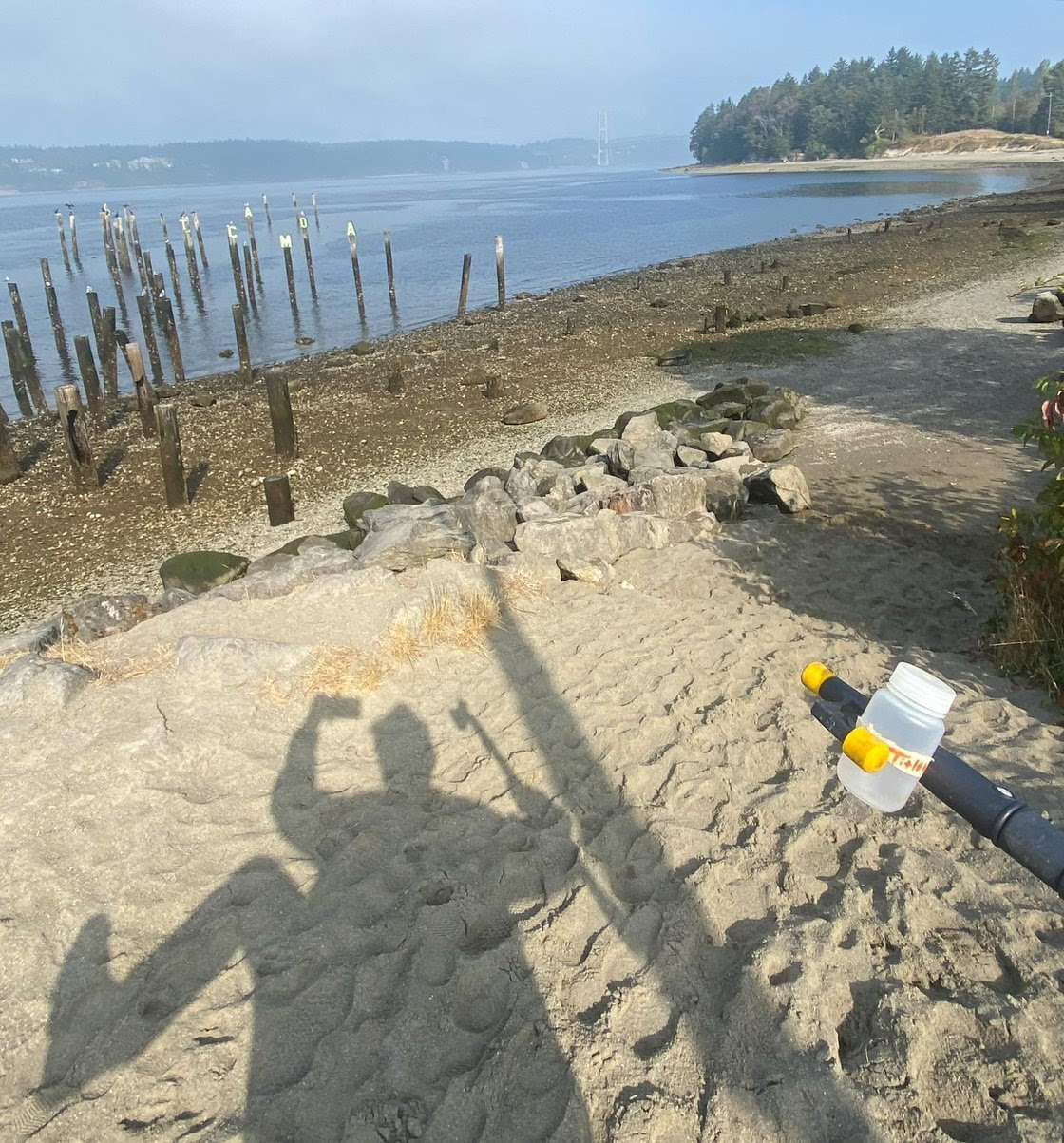 Speaking of Hill Days - our network met with nearly 150 congressional offices during the 2022 Coastal Recreation Hill Day, as well as submitted thousands of signatures in support of elevated funding levels for coastal programs. Some wins include increased funding for NOAA, some of which goes towards supporting National Marine Sanctuaries (like out on our Olympic Coast), Sea Grant (which does some incredible research on coastal hazards here in Washington, including king tide reporting), and Coastal Zone Management grants, which are essential for, well, managing our coastal zones! The EPA also got some bumps, including small increases in the BEACH Program, which directly affects our network's Blue Water Task Force (where volunteers test our marine waters to make sure they're poop free and safe to play), as well as the Clean Water State Revolving Fund, which pays to upgrade our aging wastewater infrastructure (read: fewer spills, cleaner water). While this is good news, the current budget is still well below what's necessary, so we will continue to advocate funding for these agencies and the important programs they support. To read more about these funding gains, head to our latest blog post.
Legislative Updates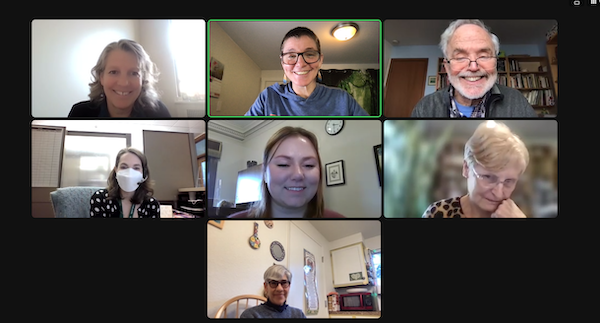 Our priority bills are alive and well and moving along through the legislative process! Environmental Lobby Days, an annual multi-day event that connects constituents with their legislators (organized by the Environmental Priorities Coalition), just concluded this week, with trainings offered by partner organizations, engaging speakers, and opportunities to chat with elected officials about important environmental bills. We're stoked to report that all three of Surfrider Washington's statewide campaigns have made it through their respective Appropriations hearings and have only a few more hurdles left.

ACTION ALERT! Particularly if you live in a district with a member on Appropriations, NOW is the time to write your legislators and ask them to make sure the WRAP Act keeps moving and gets scheduled for Executive Session.

Keep an eye on our Legislative Landing Page for updates