The 2019 Legislative session in Washington was a whirlwind out of the gates. Reflecting back after wrapping up session a few weeks ago, there are many things to be happy about for the protection and enjoyment of our ocean and coast here in Washington. There is also still much more work to be done in the years ahead...below are a few of the highlights of the issues that Surfrider focused its action and advocacy efforts around.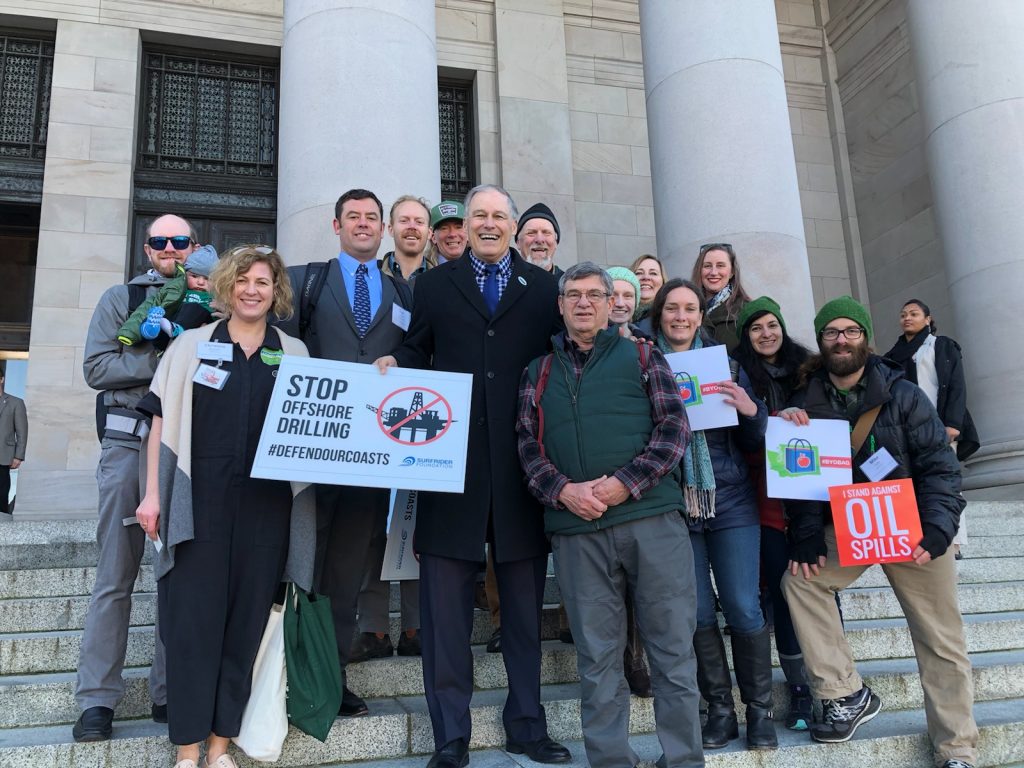 Oil Spill Prevention- Washington continues to face significant risks of oil spills in Puget Sound and the coast. These risks threaten local economies and the survival of iconic species like salmon and orcas. To address these risks, the state must have the same protections on barges and other vessels that exist for large tankers. On May 8th, Washington Governor Jay Inslee signed House Bill 1578, which requires smaller-sized oil tankers to have a tug escort in certain areas near the San Juan Islands. This victory has taken many years to achieve and is important because of the ever changing sea-scape for oil transportation, as well as the ecological sensitivity and recreational importance of the San Juan archipelago. This accomplishment included the support of a variety of partners including Tribes, and conservation organizations including the Stand Up To Oil Coalition (which Surfrider is a member of) as well as the Washington Environmental Priorities Coalition. Washington Chapters of Surfrider helped support this effort by advocacy for this prevention measure over several years, as well as attending Environmental Lobby day and meeting with their Reps and Senator, and writing letters and calling their legislators in support. See recent media coverage.
Reducing Plastic Pollution: Building upon the 28 municipalities around Washington that have passed ordinances aimed at reducing the impacts of single use plastic carry out bags, this seemed like the year to go statewide with a comprehensive bill that would cover all retail outlets. The bill included a ban on thin plastic carry out bags and an 10 cent charge for paper bags and reusable thick plastic film bags. The charge incentivizes the public to bring their own bags and also helps smaller retail shops cover the cost of the more expensive paper and reusable plastic film bags. This is the proven method of effective plastic bag policy as outlined in the Surfrider Foundation Plastic Bag Law Activist Toolkit. Senate Bill 5323 & House Bill 1205 had a lot of momentum behind them from the start when we kicked things off with a press conference at the Seattle Aquarium back in November. The issue received some great media coverage as well as favorable editorials from around the state, and the bills all had really good hearings in the various committees working their way thru the legislative process. When it came up for a vote in the Senate, there was an amendment to lower the charge for paper bags to 8 cents, which helped to get additional folks on board and SB 5323 passed by a vote of 31-14 with bi-partisan support! The bill then had to work its way thru the House committees again, even though it had already done so in the version of the House bill...unfortunately this ate up precious time and allowed opponents to stall the momentum. Despite all of this, at the 11th hour of the legislative session the votes to pass the bill were there, but there was a failure to bring the bill to the House floor for a vote by House Leadership. While the lack of passage is very frustrating, many people are very fired up to push it across the finish line next year when there will be a new Speaker of the House. It was truly awesome to see all of the chapters working collectively to amplify support, whether it was letter writing, phone banking, sharing action alerts and getting creative with social media channels. Additionally, there will likely be some emerging opportunities to pass local ordinances in various communities to continue to build support. If you are interested in getting involved in your community, please contact Washington Policy Manager Gus Gates. And remember to #BYOBag when you shop to help ensure a #PlasticBagFreeWA!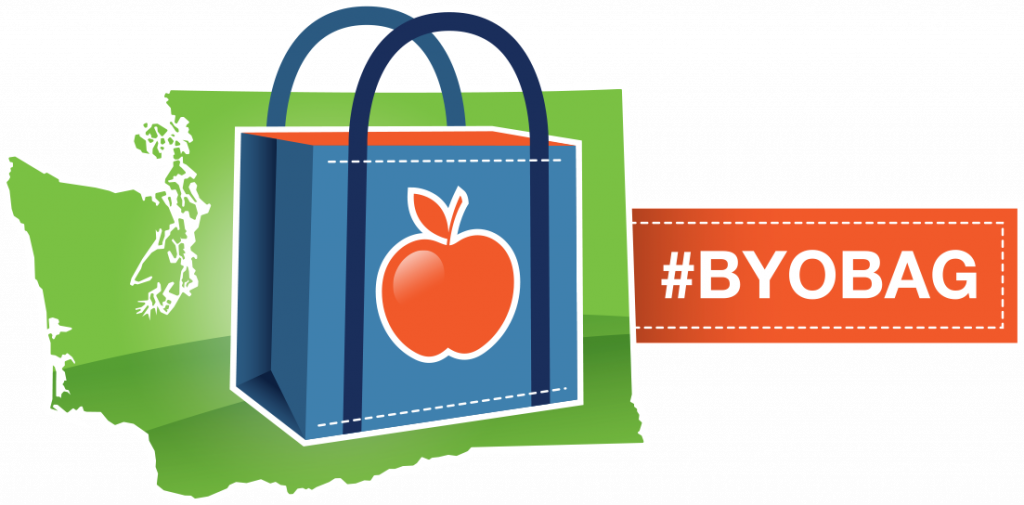 Another issue that we worked on under the umbrella of reducing plastic pollution was the Plastic Packaging Stewardship Bill (SB 5397). Sponsored by Sen. Christine Rolfes (D-Bainbridge Island), this bill establishes a goal of achieving sustainable plastic packaging policies in Washington state by 2025 and works with producers of plastic packaging on the responsible management for their products' life cycle from design through end-of-life.
The bill directs the state Department of Ecology to complete an independent study to gather data on the amount and types of plastic sold in the state, and the management and disposal of that plastic packaging. The report will identify sustainable packaging alternatives and is due by Oct. 31, 2020.
Lawmakers in British Columbia and Europe have worked with the plastic packaging industry to adopt product stewardship programs, but no U.S. state has adopted a comprehensive model to reduce waste in partnership with industry.
"Plastic waste and pollution is a threat to public health and our environment – and we know it is a complex problem we must address. Consumers in Washington are rightly frustrated by the amount of plastic packaging used in consumer products – from food to electronics," Rolfes said. "Single-use plastics end up in landfills, or worse, along roads and in our waterways. Our state has a proud history of leading the nation in solid-waste management and this is a necessary first step in reducing plastic waste."