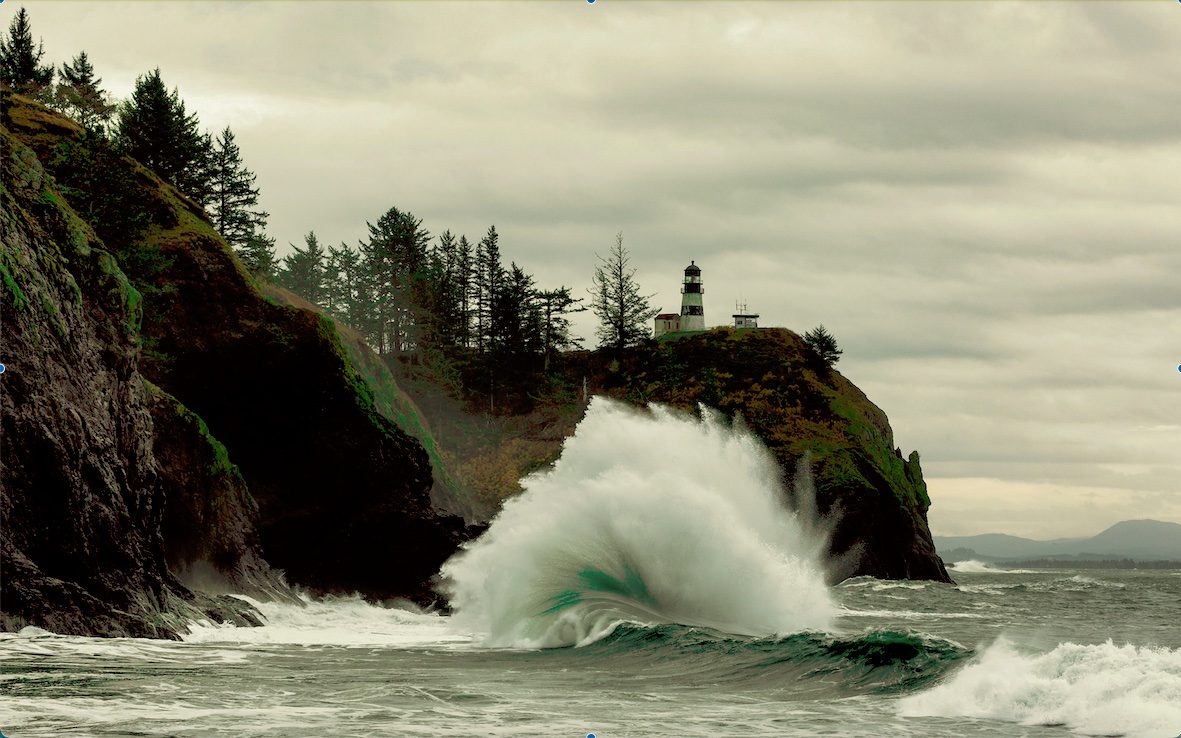 11.10.21
Surfrider Foundation Releases 5th Annual State of the Beach Report...How Did Washington Do?
By Gus Gates
After another year of intense climate change impacts, Surfrider's 2021 State of the Beach Report results revealed that 67% of coastal states assessed are performing at adequate to poor levels. The report grades 30 U.S. coastal and Great Lakes states, in addition to Puerto Rico, on how states manage their coastlines and are preparing for sea level rise.
Compared to previous years, the 5th annual State of the Beach Report features the greatest increase in state grades. In previous years, our report found that 75% of states are not properly prepared to manage coastlines in light of sea level rise and extreme weather events.
Nine states improved grades in 2021 (DE, NC, HI, TX, GA, NJ, ME, MD, and CT). While California was previously the only state to receive an 'A,' Maine and Maryland elevated their efforts earning the top grade possible.
The State of the Beach Report serves as a tool to empower citizens to work with decision makers to ensure their local communities properly manage coastlines and plan for sea level rise. The report is also intended to provide a basis for decision-makers and agencies to develop proactive, long-term policy solutions, especially in the light of the climate crisis. Surfrider's report indicates that not only do the majority of states need to make improvements, but they also require continued support and funding from the federal government.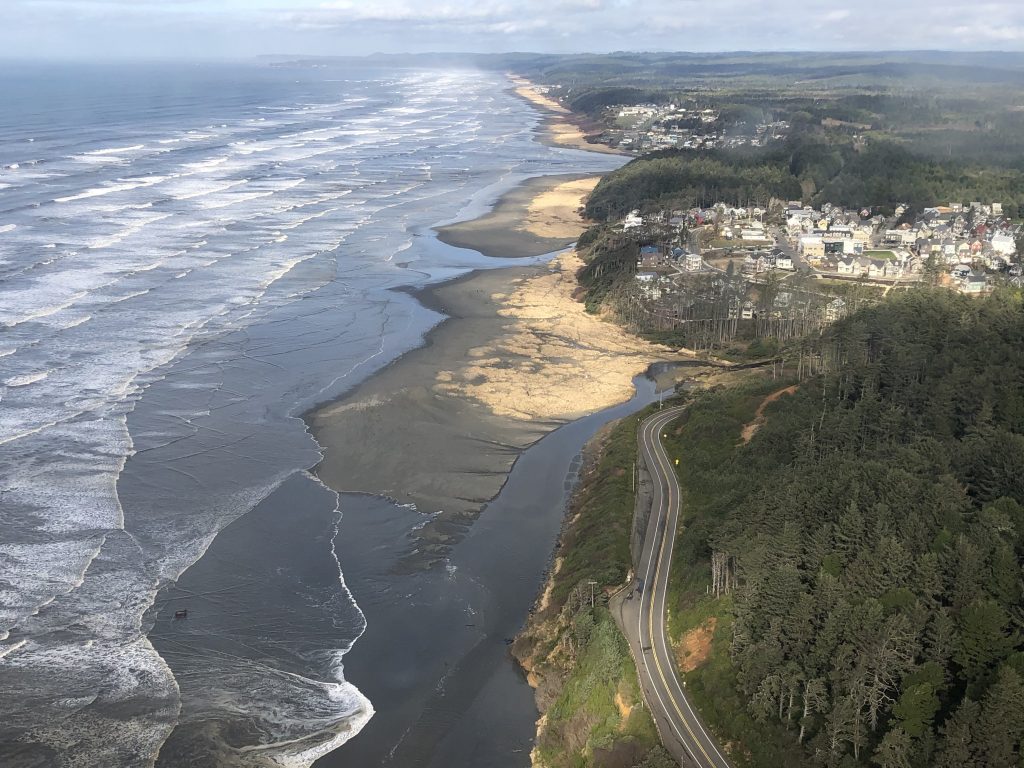 How Did Washington Do?
Washington's shorelines are rich in geological features and vast bodies of water. The beautifully rugged Pacific coast is home to the world-renowned Olympic National Park, many diverse ecosystems and several sovereign Tribal reservations. More than 68% of Washingtonians, or 4.6 million people, live along or near the state's 3,026 miles of coastline. Considering that Washington's coastal and marine environments are vital economic engines, it is imperative the state continues to prepare for sea level rise. While Washington is doing a good job preparing for climate change impacts and reducing greenhouse gas emissions, the state would benefit from requiring local municipalities to incorporate sea level rise into local land use plans. Overall, Washington received a B grade, we have some good policies in place, but they could be improved.
Sediment Management: Washington's statewide sediment management policy is lacking a holistic approach because it narrowly focuses on dredging and does not explicitly provide beach fill regulations. As an important note however, the state does not heavily rely on beach fill and even has a decent permitting process for replenishment projects.
Coastal Armoring: Similar to California, Washington has established local plans, known as Shoreline Master Programs. The plans clearly provide policies to avoid the installation of new shoreline armoring, unless determined necessary under highly specific conditions. Washington has also made concerted efforts to remove coastal armoring projects in order to help restore ecological functions. In addition, Washington is ahead of other West Coast states in terms of implementing living shorelines and restoration projects.
Development: The Shoreline Management Act, passed in 1971, requires local municipalities to establish robust development standards. These include setback requirements, limitations on new development and redevelopment, and the protection of public access related to development. Washington also does a good job of protecting sensitive habitats, such as wetlands and dunes, from poorly planned development.
Sea Level Rise: The Department of Ecology continues to work with academia and other stakeholders to evaluate the latest sea level rise data. While Washington has taken proactive measures to analyze climate change, such as creating vulnerability assessment and risk maps, "Washington State's Integrated Climate Response Strategy" only provides recommendations for adaptation. The state needs to create a long-term adaptation plan for the region and require local communities to update local Shoreline Master Programs (SMPs) to include adaptation implementation. In the Quinault Indian Nation, plans are underway for relocating the villages of Taholah and Queets, where more than a thousand people face increased tsunami risk as the sea rises inch by inch, year by year.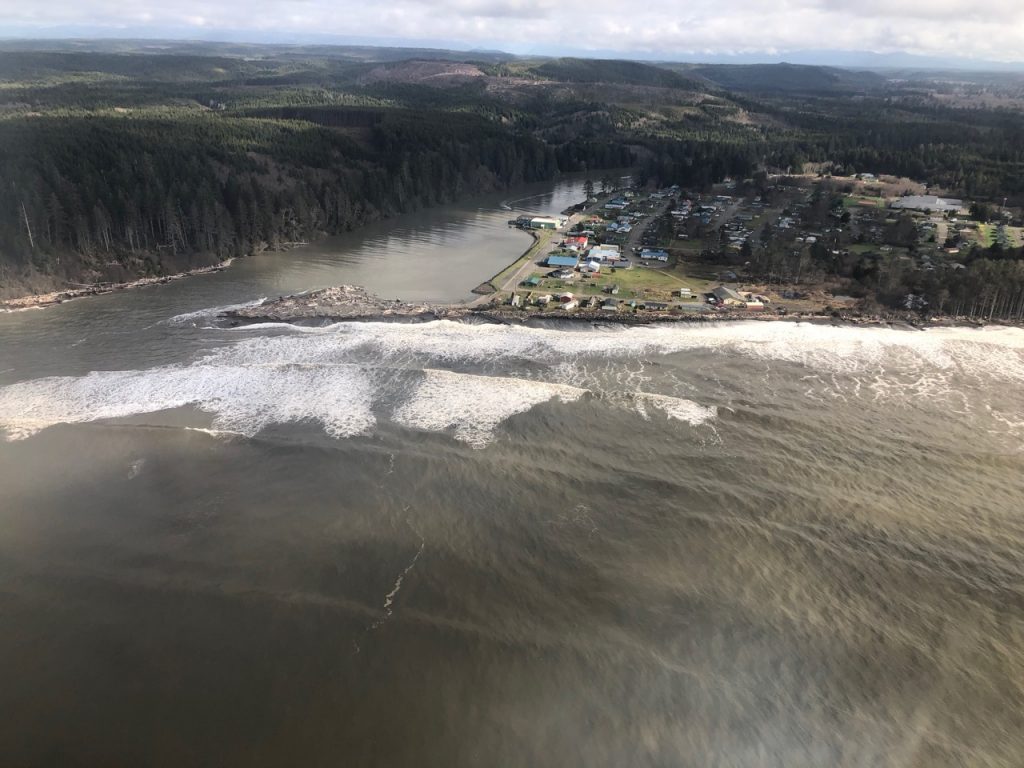 Recommendations
Require all counties and municipalities to incorporate sea level rise into regional Shoreline Master Plans.
The state legislature should bolster financial support to local communities to plan for sea level rise and other climate change impacts.
Establish explicit regulations for beach dredge and fill projects to ensure coastal resource protection.
Develop a coastal resiliency plan to comprehensively address the challenges of coastal erosion, sediment management and sea level rise.
Explore mechanisms for managed retreat and infrastructure relocation.
While policy change takes time, we are hopeful that Washington State will continue to make significant progress on the recommendations above in the months and years ahead. On a number of these issues, we have effectively used our ocean recreation seat on the Washington Coastal Marine Advisory Council to address areas for improvement this past summer. Now it's up to the Legislature to take action on these specific policies, and where we need YOU as ocean users, recreational enthusiasts, Surfrider members, and advocates to step up and make sure that your decision makers know that addressing these issues and better protecting our coastal communities is important to you!