The 2023 Legislative Session ends on April 23rd. Right now, legislators are working now to write a 2-year biennial budget that will fund our state operations. The House and the Senate have both released their draft proposals and are negotiating the final budget. Surfrider has been meeting with budget writers throughout this session and working to get our two main priorities funded.
Funding Coastal Resiliency in Washington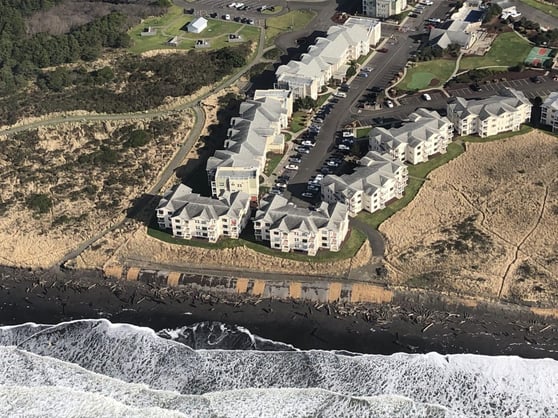 Washington faces severe and costly damage to life and property from climate change. For coastal populations, there is an increased risk of worsening coastal hazards, such as flooding, erosion, and sea level rise. At Governor Inslee's request, the Washington Coastal Marine Advisory Council (WCMAC) developed a set of coastal resilience recommendations in 2021, focused on building the organizational infrastructure for a sustained partnership between state agencies and coastal communities to help them address the challenging issues of the present and shape a prosperous future. Ecology requests funding and staff capacity needed to implement three of these priority recommendations, that, if funded, would: (1) expand data analysis to assess site scale vulnerabilities within coastal communities, (2) deliver coordinated state-level technical assistance, and (3) increase local capacity to design and implement on-the-ground projects. This funding package would address these priority recommendations through three main components:

Expand the Coastal Monitoring and Analysis Program (CMAP): This program collects the data we need to understand erosion and flood risk along our coast. All these publicly available data are used by local and tribal governments to inform decision-making, perform vulnerability assessments, and develop and implement risk reduction projects. Current funding levels allow for smaller projects in only a few locations. This funding would allow Ecology to hire the staff needed to provide support to vulnerable communities across the state.

Establish a COHORT (Coastal Hazard Organizational Resilience Team): A small team of dedicated staff from various agencies who are well-positioned to support communities, streamline projects, reduce competition for grants, and generally tackle this huge problem in a regionally coordinated and efficient way.

Increase local staffing capacity for resiliency work: Too often, Tribes and small communities lack the funding for dedicated planners and project coordinators for this work. Identifying funding mechanisms to support local staff is essential for enabling communities to implement solutions.
Current Status:

This proposal is in good shape with the Dept. of Ecology getting the full funding levels in both House and Senate budgets, so we're looking forward to seeing them included and implemented in the final budget, which will be passed before the last day of session on April 23.
Recreation on Tribal Lands Proviso: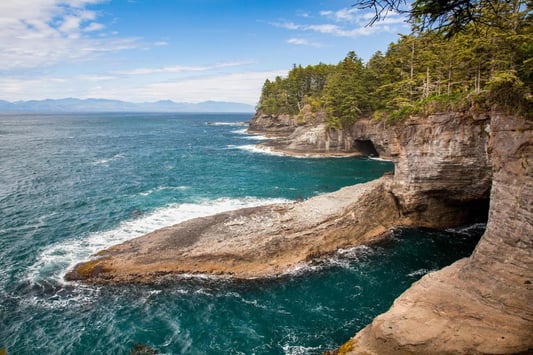 The COVID-19 pandemic brought a 12% increase in visitation to state-managed public lands in Washington. Growing recreation impacts coupled with other stressors such as climate change and land development threaten the sustainability of our cherished outdoor spaces. The public, stakeholders, agencies, and Tribal governments have voiced concern about the impact of increased visitation on natural and cultural resources.

This year, we're excited to lead advocacy efforts through Outdoor Alliance Washington to support $10.7 million in funding for State Parks, Dept. of Natural Resources (DNR), and WA Dept. of Fish & Wildlife (WDFW) to collaboratively measure and manage recreation impacts on their lands.

This would fund the creation of a statewide data management system to make informed decisions that meet conservation goals for public lands and would require collaboration with Tribal governments. The request also provides 10 additional law enforcement officers for DNR and funding for a sustainable recreation plan. The Rec plan will specifically develop a methodology and framework for assessing, monitoring, and adaptively managing recreation impacts on the ecological condition of state lands. State Parks, DNR, and WDFW would be directed to work jointly to develop these tools and to collaborate with Tribal governments to ensure cultural resources and cultural practices are considered and incorporated into management plans.

Current Status:
Senate: DNR is fully funded, but DFW and State Parks only Received 150k which would short change the impacts on the capacity of this work.

House: Funding spread between all three agencies but not fully funded in any of them.

We have sent letters to budget negotiators to adjust funding levels so that this work can be successfully implemented and scoped between all three agencies.

Stay tuned for what is included in the final budget!