July 5th...it's like a hangover for your tree-hugging soul...
While July 4th is a time of celebration, for many of us who consider ourselves stewards of the environment, it can be a stressful and frustrating holiday, to say the least. July 5th is known as the dirtiest beach day of the year, and here in Washington, I sometimes wonder if our coasts qualify as the dirtiest of the dirty beaches. Luckily, we also have thousands of amazing humans that show up on July 5th to pick up other peoples' mess. This year was no different - organizations, agencies, businesses, clubs, and passionate individuals flocked to our coastline to clean up the massive mess of smoldering garbage left behind by revelers. While the total numbers aren't in yet, we know at least eight 40-yard dumpsters full of trash were removed from outer coast beaches.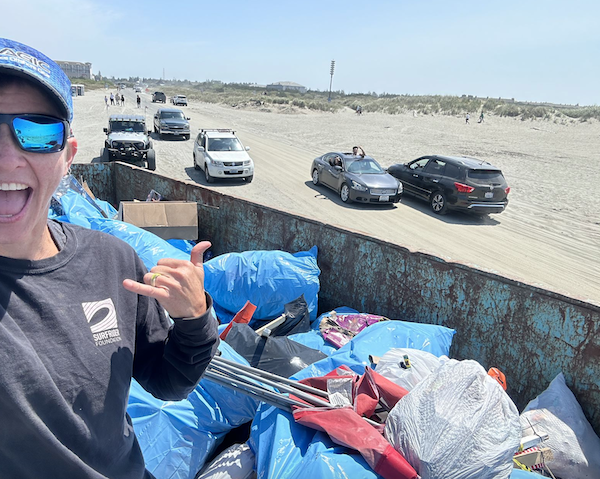 We want to give a huge thanks to Washington Coastsavers for helping to coordinate this cleanup across the coast, as well as to WA State Parks for providing a ton of staff and resources to support the cleanup. Cities also took part, from organizing volunteers that passed out bags to hauling away waste with trucks and heavy machinery.
Special shout out to the GrassRoots Garbage Gang, who continuously steward Long Beach. This 4th of July, an estimated 50,000 people converged to drive along the "longest beach in the world" and set off a cornucopia of fireworks. By the time the smoke began to clear, several dumpsters had been hauled off, and over a dozen cars that didn't make it off the beach that night and were swallowed by the early morning high tide had to be hauled away. The morning concluded with delicious clam chowder for volunteers, provided by the GGG.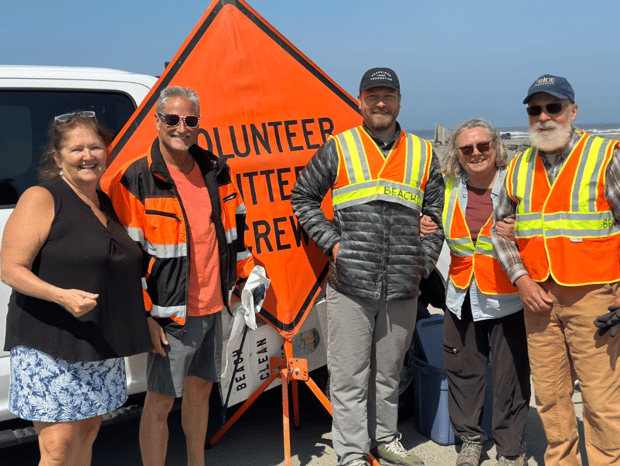 July 5th is its own type of chaos, with so much trash and literal dumpster fires that we can't do much beyond scramble to get it all hauled to the landfill before the tides come in. However, during beach cleanups with fewer explosions and manageable melee, we collect data on the types and frequency of trash our volunteers remove. These data get entered into our cleanup database, which we use to influence policies at local, state, and national levels. We publish all these numbers and stories in our Annual Beach Cleanup Report, which was just released earlier this month.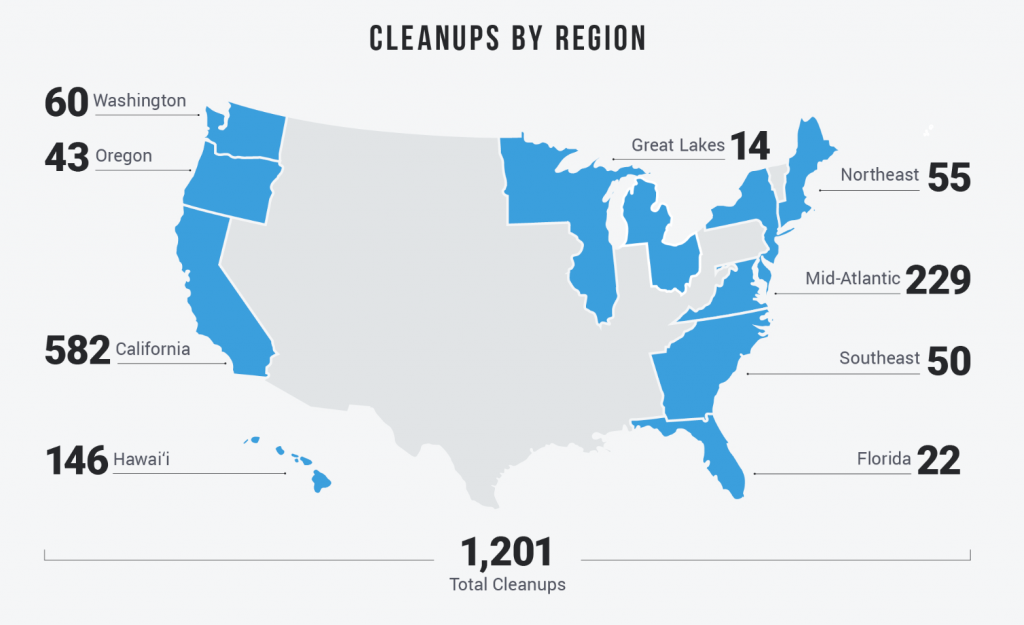 One of the items this year's report focuses on is Expanded Polystyrene Foam (aka 'styrofoam'), which is harmful throughout its life cycle, from production to disposal. Here in WA, we're stoked to have passed multiple bills banning unnecessary EPS products, including single-use foodware in 2021, and foam-filled docks earlier this year. While these bans are not yet fully implemented, we expect to see fewer and fewer foam pieces on our cleanups for years to come! Stay tuned for more plastic policies to come next legislative session.