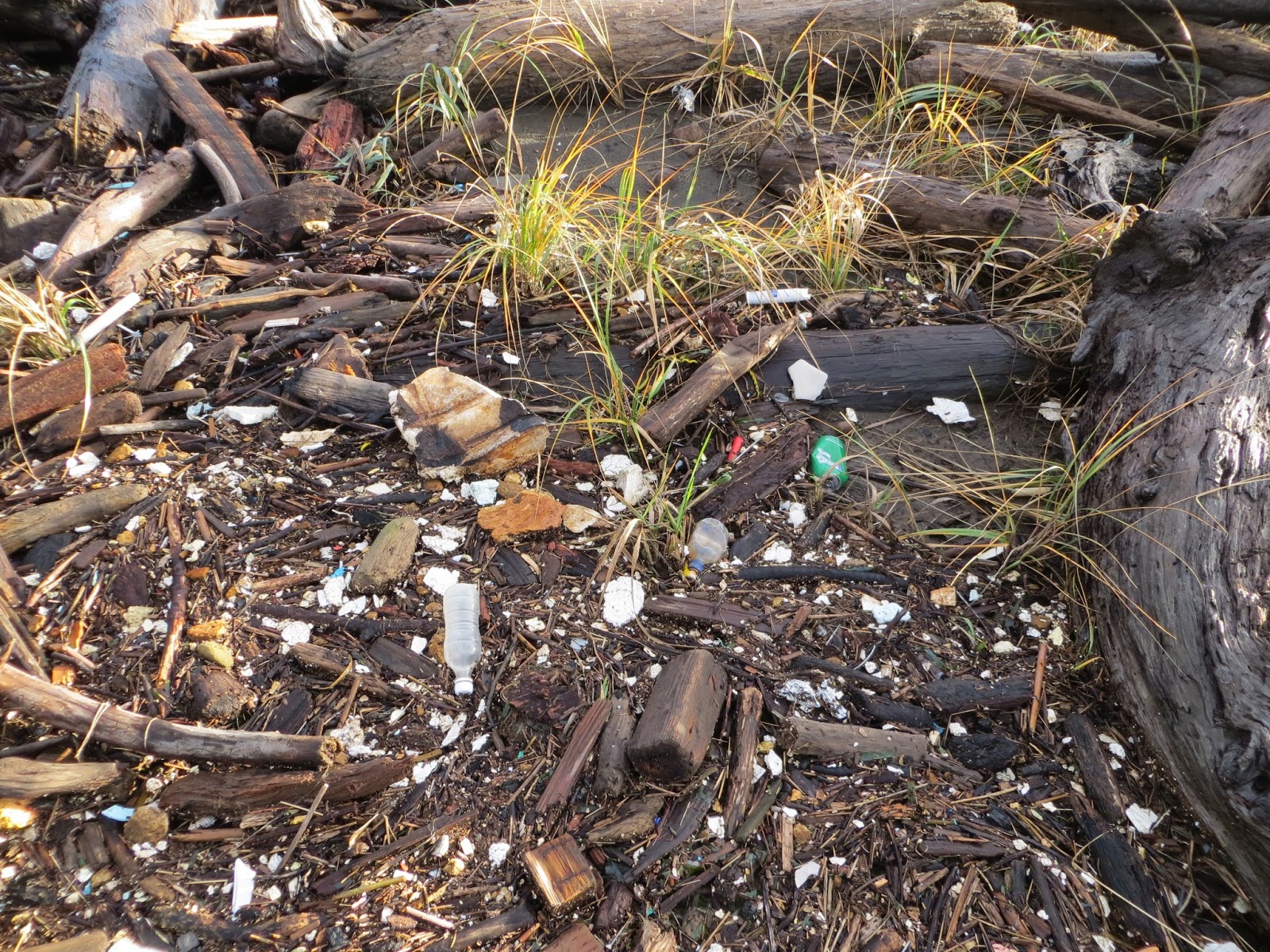 02.06.13
Trash Bins, Supplies Deployed to Washington Beaches to Address Recent Increase in Marine Debris
By Casey Dennehy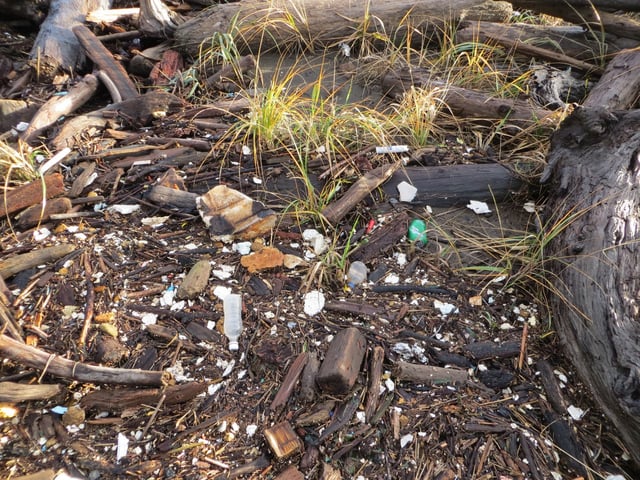 FOR IMMEDIATE RELEASE – Feb. 6, 2013
13-003-MDNR
Trash bins, supplies deployed to Washington beaches to address recent increase in marine debris
OLYMPIA – State officials who monitor marine debris on Washington's ocean beaches say they are seeing an increase in marine debris items this winter such as Styrofoam, plastic bottles and floats, and other portable objects.
While it is unknown whether the latest items arriving on state beaches are related to the March 11, 2011, tsunami that devastated Japan, according to the National Oceanic and Atmospheric Administration (NOAA) a portion of the debris that washed into the Pacific Ocean has been arriving on U.S. and Canadian shores, including Washington.
To help beach visitors keep our shorelines clean, the Washington Department of Ecology (Ecology) has deployed trash bins at Ocean Shores, Surfside north of Long Beach, Grayland Beach State Park near Westport and the city of Long Beach's Bolstad Beach approach.
Ecology is working with Washington State Parks and Recreation Commission (State Parks) and volunteer groups to assess the need to supply trash bins and litter bags at other beach locations.
The recent increase in debris is coinciding with the next state coastal razor clam season, which starts Thursday Feb. 7.
"While you are out walking on the ocean beach or clam digging, please help us keep our beaches clean. We are encouraging people to pick up and dispose of small, nonhazardous items like Styrofoam and leave the beaches better than they found them," said Steve Brand, State Parks field operations manager.
Beachgoers are encouraged to bring their own bags to pick up small, nonhazardous debris. For those who forget, bags may also be available during normal business hours at the following locations:
·
Ocean Shores
– Visitors can get bags at the Ocean Shores Police Department, Ocean Shores Visitor Information Center and from State Parks staff. Visitors should place bags with debris at beach approaches for pickup.
·
Long Beach
– Beachgoers should call Leanna Reuss, Pacific County Emergency Management Agency, at 360-642-4482. Bags may be available at the Bolstad Beach approach near the trash bin set up for marine debris. Place full bags in the bin.
·
Grayland Beach State Park
– Stop in at the park office to pick up bags and get instructions. Large groups interested in performing cleanups should call the park office at least two weeks in advance at 360-267-4301 to help coordinate the event and ensure proper registration.
Global Diving & Salvage, a Seattle-based private contractor, has donated 2,000 bags to the state to help with beach cleanup efforts.
People are urged to report larger items to park rangers when on state beaches or to the 1-855-WACOAST (1-855-922-6278) line. For example, on Feb. 2, a refrigerator with Asian writing and marine growth attached washed ashore at Ocean City State Park in Grays Harbor County. The non-hazardous item was removed from the beach and State Parks is working with state Department of Fish and Wildlife to investigate whether the item harbors any invasive species. Photos are at
http://www.flickr.com/photos/ecologywa/sets/72157632640429533/
.
Ecology has received numerous reports of nonhazardous debris including Styrofoam, plastic bottles and light bulbs as well as six reports of potentially hazardous items including pressured cylinders and containers with oil or unknown materials.
In a typical year, Ecology responds to six to 10 reports of hazardous items on coastal beaches. Across the state, the department handles about 3,800 reports of oil spills and hazardous material releases and conducts about 1,200 field responses annually.
Guidelines for reporting large or hazardous marine debris to the 1-855-WACOAST (1-855-922-6278) line include:
·
Report oil and hazardous items to the National Response Center and Ecology by pressing "1." Such materials include drums, fuel tanks and containers, gas cans, gas cylinders, chemical storage totes and spilled oil.
·
Report large floating debris items that might pose a boating or navigation hazard by pressing "2."
·
Get instructions for reporting debris that is not large or hazardous by pressing "3" and leaving a message.
With options "1" and "2," callers will be connected to a person who can dispatch responders and get additional information.
NOAA
predicts tsunami debris will show up on state shores during the next several years. However, it is unknown where and what types of debris might arrive. A NOAA map picture with reported and confirmed tsunami debris sightings in Washington as of Jan. 10, 2013, is at
http://marinedebris.noaa.gov/info/images/erma_washington.jpg
.
NOAA encourages beachgoers and boaters to take photos of marine debris suspected to be from the Japan tsunami. Photos may help identify the location when sent by e-mail to
DisasterDebris@noaa.gov
along with any additional information you may have. If it seems an item may have sentimental value to the owner, NOAA asks people to move the item to a safe place before sending information.
# # #
Media contact:
Washington State Marine Debris Task Force Information Officer, 855-827-9904.
For more information:
·
People who want to keep track of new marine debris developments in Washington State can sign up for an information
listserv established by the state. To sign up, go to Ecology's
Listserv
page and choose "marine/tsunami debris."