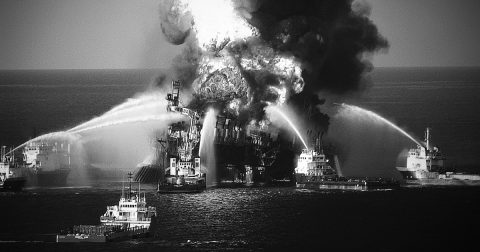 01.11.18
Trump Administration Announces Plans To Open Washington Coast To Offshore Drilling, It's Time to #DefendOurCoast
By Gus Gates
Last week, the Trump administration announced plans to expand offshore drilling on over 90% of the Outer Continental Shelf along America's coastline, including our wild and rugged Washington Coast. This new drilling puts our nation's coastal communities, beaches, surf breaks, and marine ecosystems at risk of a catastrophic oil spill. Included in this post are an array of actions that can be taken in the near future to speak up and help #DefendOurCoast.
The Proposed Offshore Oil & Gas Leasing Program for 2019 - 2024 would open thousands of miles of U.S. coastline to oil drilling, including regions such as the Atlantic and Pacific that have been protected for decades from this dangerous practice. The Bureau of Ocean Energy Management (BOEM) has opened a 60-day comment period for citizens to provide feedback on the proposal, and the agency is also planning public hearings in affected communities in the coming weeks, there will be ONLY ONE hearing in Washington state.
February 5 Tacoma, WA
Tacoma's Landmark Catering and Convention Center
47 St. Helens Ave., Tacoma, WA 98402
https://www.facebook.com/events/387337368382789/
This is part of the largest assault on our ocean in American history. Make your voice heard and keep this disastrous new exploration from harming our coastlines. Below are 5 easy ways to plug in and make a difference: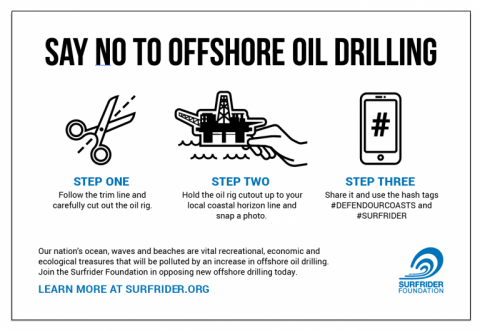 West Coast Leaders Speak Up To Defend Our Coasts: Washington Governor Jay Inslee, California Governor Jerry Brown and Oregon Governor Kate Brown recently issued this joint statement following the announcement that the U.S. Department of Interior would seek to open the Pacific Coast to oil and gas offshore drilling for the first time in decades:
"This political decision to open the magnificent and beautiful Pacific Coast waters to oil and gas drilling flies in the face of decades of strong opposition on the part of Washington, Oregon and California – from Republicans and Democrats alike.
"They've chosen to forget the utter devastation of past offshore oil spills to wildlife and to the fishing, recreation and tourism industries in our states. They've chosen to ignore the science that tells us our climate is changing and we must reduce our dependence on fossil fuels. But we won't forget history or ignore science.
"For more than 30 years, our shared coastline has been protected from further federal drilling and we'll do whatever it takes to stop this reckless, short-sighted action."
Senator Maria Cantwell: "Offshore oil and gas development poses a direct threat to Washington state jobs in coastal communities like Grays Harbor, Ilwaco, Aberdeen, and Port Angeles. The Washington coast economy relies on healthy, sustainable oceans which support fisheries, seafood processing, recreation, shipbuilding, trade, transportation, and tourism.
"Suddenly excluding certain states from future consideration, while Washington state has long been united in opposition to oil and gas production off our coast, is arbitrary, short-sighted, and inconsistent with the Outer Continental Shelf Lands Act.
"Pacific Northwest waters should be removed from any further consideration of the National Outer Continental Shelf Oil and Gas Leasing Program for 2019-2024."
SW Washington Representative Jamie Herrera-Beutler: "I don't support offshore oil & gas exploration in states that don't want it & WA's citizens have never indicated any desire to have oil and gas activity off their coast."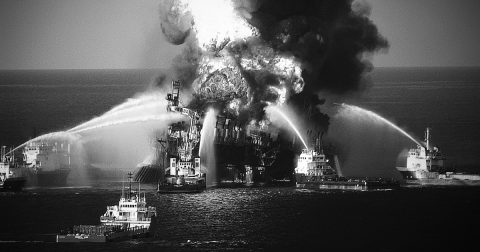 The Washington Coast is a Special Place Worthy of Protection
The Washington Department of Fish and Wildlife, Department of Ecology, and Department of Natural Resources pulled together an impressive letter that was sent to BOEM last August in opposition to offshore drilling and clearly articulating all of the important uses and resources that would be reasonably foreseeable to be effected by oil and gas drilling.
Download the Letter--> 2017-08-Request for Information Letter FINAL signed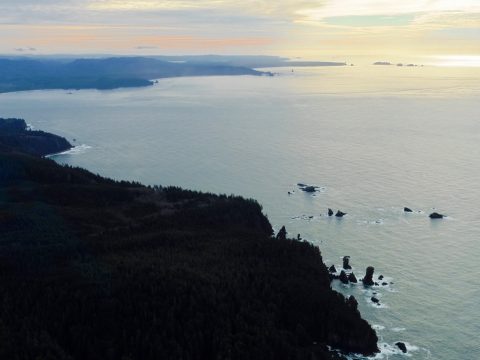 Apparently Secretary of the Interior Ryan Zinke didn't get Washington's memo... as yesterday it was announced that Florida would be removed from consideration for drilling, Zinke said, due to the importance of tourism to the state. Maybe he'd also be interested in taking a look at the Washington Coast Recreational Use Study which demonstrated that in 2014 Washington's residents spent nearly a half of billion dollars on coastal tourism and recreation.
The Surfrider Foundation is pleased that Secretary Zinke has recognized that Florida's coasts are heavily reliant on tourism and that its communities, businesses, and state leaders are strongly opposed to offshore drilling. Hundreds of local communities and state leaders across the country have been loud and clear in opposition of new offshore drilling for the same reasons. We call on the Secretary to listen to the voices from all U.S. states on both the Atlantic and Pacific coasts, which are heavily dependent on coastal tourism, and withdraw his destructive oil drilling plan.
Is there a method to this madness? Danny Westneat posed that question in an article in the Seattle Times, highlighting the fact that "in Washington, where it's believed there are some oil and gas deposits, the general area of drilling overlaps in large part with the 4,000-square-mile Olympic Coast National Marine Sanctuary — where oil drilling currently is barred."