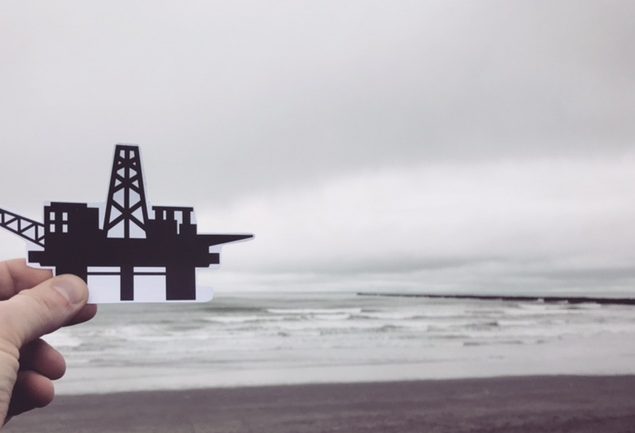 05.31.18
Washington State Leaders & Natural Resource Agencies United in Opposition to Offshore Drilling
By Gus Gates
Following the surprise proposal by the Trump Administration in January to open 90% of our nations coastline to offshore oil and gas drilling- including our Washington coastal waters- local and tribal communities, ocean users, state agencies and elected officials have joined a loud and growing chorus in efforts to defend our coast from this un-necessary threat to our coastal quality of life. Check out some of the comments and ways that you can get involved in this on-going campaign.
Download the compiled comment letters from Washington Governor Jay Inslee, Attorney General Bob Ferguson, Commissioner of Public Lands Hillary Franz, and the Washington Department of Ecology: WA_OG_letters
A few of the highlights:
Governor Jay Inslee: "It is imperative that you understand exactly what is at stake in Washington state should your department fail to respect our local voices. Washington is home to one of the most robust tourism and recreation economic sectors in the country, which is highly dependent on healthy marine and coastal ecosystems. Our coastal recreation industry alone generates over $480 million annually and supports nearly 5,000 jobs, with Washington residents making more than 4 million trips to the PacificCoast each year. We also have one of the country's largest fishing and shellfishing industries, whichhave an annual economic impact of $1.5 billion and directly support thousands of jobs in seafood processing and commercial, recreational and tribal fishing. It is these workers, their families and their businesses who would be most at-risk financially should an explosion or catastrophic spill — such as the 2010 Deepwater Horizon blowout in the Gulf of Mexico — take place in Washington's coastal waters."
Attorney General Bob Ferguson: "As you are aware, section 18 of the Outer Continental Shelf Lands Act requires Interior to consider the laws, goals, and policies of states like Washington. Oil and gas leasing, exploration, and production on the outer continental shelf is inconsistent with Washington State's laws, policies, and goals.
State law is clear: Oil and gas exploration and drilling is not permitted. The Ocean Resources Management Act and the Shoreline Management Act' prohibit oil and gas exploration, production, and drilling in the state's marine waters. Washington's federally approved Coastal Zone Management Program (CZMP) sets out state policies, including prioritizing ocean uses that do not adversely impact renewable resources over those that have adverse impacts to renewable resources; conserving fossil fuels; and protecting existing ocean uses and ocean resources from likely, long-term significant adverse effects. Further, Washington's Marine Spatial Plans creates a framework for developing marine plans for Washington's waters, including the potential for marine renewable energy."
Commissioner of Public Lands Hillary Franz: "The people of Washington State did not ask for offshore drilling and do not want offshore drilling. Opening our waters to oil and gas drilling jeopardizes the economic and natural productivity ofWashington's coast.
The Department of Natural Resources, which I lead, manages 2.6 million acres of state-owned aquatic lands. These include the submerged lands from the coast out to three miles, where federal jurisdiction begins.
As Commissioner of Public Lands, I must ensure that any use of state-owned aquatic lands is in the best interest of Washingtonians."
So now that the public comment period is over, what happens next?
The short answer is that a final decision on offshore drilling is not expected for at least year. Federal law requires that the Department of Interior follow a deliberative process before approving new drilling. This includes conducting an extensive scientific review of potential impacts, as well as providing multiple opportunities for the public to provide feedback. For those of us who want to stop new offshore drilling, this is good news indeed.
The next official step in the process will happen this fall when the Department of Interior releases the "Proposed Program," which is the second draft of the offshore drilling plan, along with the draft Environmental Impact Statement (EIS). This will initiate a 90-day public comment period and another round of public meetings in affected communities. Read more via the Surfrider Coastal Blog
But you don't need to wait until then to fight the administration's plans for offshore drilling. On the contrary, now is the time to speak out so we can remove the Washington/Oregon planning block and as many regions of the country from the next draft of the offshore drilling plan!