On June 10th, the Surfrider Foundation and anyone who loves the Washington coast lost one of our biggest champions Kay Treakle. As the Executive Director at The Harder Foundation, Kay was a supporter of the Surfrider Foundation since 2007 but she was much more than that. Like the best supporters, Kay was also an ally, a strategist, a mentor and champion. Surfrider will be forever grateful for Kay's partnership in protecting Washington's ocean, waves and beaches. Kay will be sorely missed but the legacy of her work will continue.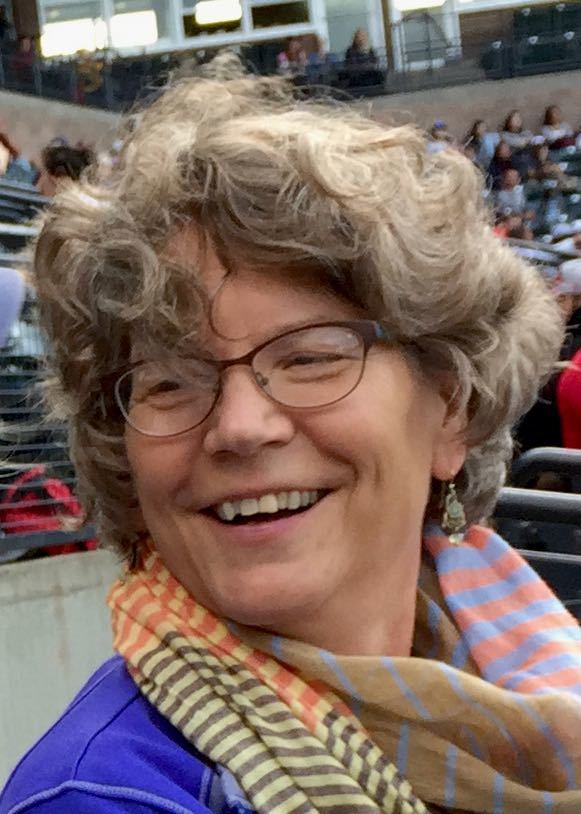 Born and raised in Tacoma, Kay was one of four children who grew up in a hard working, blue collar family. In a yet to be published essay, Kay claims she "grew up in a neighborhood that was an urban dumping ground for a multitude of contaminants that would eventually be found to cause cancer, respiratory illness, and other diseases, I spent my entire childhood playing in the neighborhood, unaware that every single day I was exposed to the byproducts of smelting copper: arsenic, lead, sulfur dioxide, and other toxic pollutants." It is believed that this toxic pollution was likely the cause of liver cancer. Read more via the Tacoma News Tribune.
Kay formally began her professional environmental activism in the late 70's managing the Greenpeace Seattle office after initially starting as a volunteer. From protesting against nuclear power development on the Washington coast, to blocking oil tankers from coming into the Puget Sound, Kay was often on the frontlines as a coastal defender. Her bold actions and passion led her on a pathway for over a decade to higher positions with Greenpeace USA and Greenpeace International in San Francisco and Washington D.C.
Kay then went on to become the executive director at the Bank Information Center, helping defend the environment and communities from ill advised projects funded by development banks. One of the notable wins was helping to stop a proposed dam in Paraguay that would've destroyed world class wetlands and inundated communities.
Eventually, Kay found her way back to her roots in Tacoma to take the helm as the executive director with The Harder Foundation. Based in Tacoma, the Harder Foundation is a private family foundation that has made grants since the 1970's for environmental and conservation organizations that work to achieve long-term protection of public forests and wildlands, rivers and watersheds, and nearshore marine ecosystems and estuaries.
Personal Thoughts From Surfrider Staff Past & Present
"Kay had a deep understanding that you can't solve environmental challenges without engaging people and communities in advocacy and it was her belief in grassroots activism that drove her to support the Surfrider Foundation. That said, she took a chance on us, as an upstart organization that had only recently put staff on the ground in the Pacific Northwest. Her investment was far beyond financial. She quickly became a trusted friend, mentor, strategist and loyal supporter. There is no question that Surfrider's efforts and success on the coast of Washington would not have been possible without Kay's support. Kay will be missed but her legacy of environmental impact in the Pacific Northwest will live on forever." – Chad Nelsen, Surfrider CEO
"In my two and half decades involvement with the organization, Kay Treakle was one of the greatest supporters of Surfrider and more importantly, our mission, I ever knew. She was so deeply committed to protecting natural places not only for the ecological value, but so that all people could enjoy them. We were first introduced when Kay was brand new at the Harder Foundation. She and I hit it off immediately. She was such a powerful, yet calming voice. I loved her ability to boldly speak her mind while not angering everyone in the room – even the people she rolled, which she was really good at when she needed to be. She and I worked together to introduce the northwest coast to funders and thought-leaders around the country. We worked together to permanently protect miles of coastline, partnered with native tribes to raise awareness of critical natural and cultural resources and thoroughly enjoyed ourselves over good beer in numerous beach towns from La Push to Port Orford. She was a very special friend, teacher and mentor. Our salmon, our orca and everyone one of us who loves the beach has experienced a tremendous loss." – Kevin Ranker, former Surfrider Regional Staff & Surfrider National Board of Directors
"I was lucky to work with Kay in shaping Surfrider's Washington coastal strategy. Kay's vision helped position Surfrider as a leader for coastal conservation from Neah Bay to Long Beach. By uniting funders, governments and organizations, she helped create unique partnerships that continue to advance important conservation work today. Kay taught me about collaboration and strategy, about how to read the political landscape and about how to connect conservation opportunities, communities and champions to get things done. Kay touched many landscapes and she touched my life. Looking ahead, when I think about places like Grays Harbor Washington, where a remarkable estuary ecosystem continues to thrive, I will remember and celebrate Kay Treakle." – Jody Kennedy, former Washington Policy Manager
"Kay always understood that conservation is really about people. You can't protect the natural environment without involving local people and making them your partners in the effort. To that end, she was a huge champion of Surfrider's community-based approach and was not afraid to chide her colleagues in the philanthropy world when they endorsed strategies that marginalized local communities. Because of that, Kay's conservation legacy is as much about her empowerment of people as it is about protection of natural resources." – Pete Stauffer, Surfrider Environmental Director

"Kay was one of those people you will always remember. I have had few people in my life that not only challenged but inspired me. She taught me so much along the way and I can't thank her enough for this. Kay will always be remembered by my family as a down to earth, understanding, and push the envelope person. From Jessica, myself, and our son Makai we send our love, condolences, and deepest appreciation to her, Bruce, and their entire family. Thank you Kay for your friendship and your advocacy for our oceans and waterways." – Brice Boland, former Washington Field Manager
"Kay Treakle was one of the greatest Pacific Northwest ocean champions you've likely never heard of, and one of the very best people I've ever had the opportunity to work with. If you ever had the good fortune to sit down and chit chat with her over a couple of tasty beverages, you were treated to a deep and very real conversation about the state of the world, politics, and life in general – and yet she managed to make it fun and often humorous! She had a real gift for making strong personal connections and even if you discussed topics that were rather depressing, which is all too common in the environmental field, you would walk away uplifted and energized, ready to make the world a better place. Her commitment to the Washington coast and the communities I worked with was invaluable. Surfrider would not have been able to achieve many of the great accomplishments I was part of without her support. While Kay was never afraid to speak up, ask tough questions, or share her opinion, her humble nature meant she also never sought the spotlight. Instead she empowered others and allowed them to grow into coastal champions themselves. The coastal conservation community lost a tremendous leader last week but her legacy will live on forever." – Casey Dennehy, former Washington Coast Program Manager
"During my time working with Surfrider in Oregon, Kay and the Harder Foundation helped support our ocean protection efforts aimed at establishing long term protections for Oregon's nearshore waters. However, it wasn't until late in my tenure there that I finally got to meet her in person. I knew right away that Kay wasn't like any other funder that I had previously worked with…she called it like she saw it and accepted zero BS. The desire to work more closely with Kay was a key motivating factor in my decision making to relocate to Washington. Like she was for many others in the conservation community, Kay was a friend, mentor, advisor, confidant, and beacon of inspiration to me personally and professionally. While she is already greatly missed, her spirit will live on with all who follow in her footsteps fighting to protect our special places and the environmental justice of the community." – Gus Gates, Washington Policy Manager